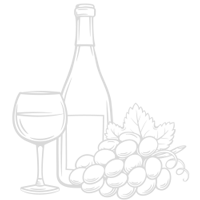 Wine Tours of Sedona partners GreenTree Inn
During your stay at Greentree Inn, use the code: GTInn to receive your exclusive discount.
Exclusive to Greentree Inn guests during their stay — verification of your stay can be requested. Limited to availability. No other discounts may be applied. Please review our booking and cancellation policies prior to securing a reservation.
A Multi-Vineyard & Winery Experience
Multiple Vineyards
3 hours
For those of you wanting to enjoy local wines at the vineyard locations of northern Arizona, this is your perfect tour. We take you to the heart of northern Arizona wine country, the "Page Springs" area of Cornville. This experience allows you to visit two of these vineyards, among them are DA Ranch, Javelina Leap Vineyard, or Oak Creek Vineyard.
As we head west out of Sedona, you will get to enjoy the beauty of some of Sedona's majestic red rock formations. The scenery is absolutely breathtaking!
This is a 3 hour tour (like Gilligan's Island :-0) including two wine tasting flights per person. You may add lunch to your tour for an additional charge.
Sedona & Verde Valley Tour
Multiple Wineries
5 hours
We are pleased to offer this inclusive tour of 5 Hours - Wine, Chocolate, Beer, & Lunch in Sedona, Arizona.
This tour includes lunch & a box of artensal chocolate, along with 4 tasting flights -- wine or beer -- locally crafted in the beautiful and majestic Sedona & Verde Valley area.
Did you know that there are almost 30 vineyard and tasting room locations with 25 miles of Sedona? Now don't get your hopes up, we can't go to all of them, but what we can and will do is take you to the places that have the most suitable wines based on your palate. We may head to Cornville to visit DA Ranch, Oak Creek Vineyard, or Javelina Leap Vineyard.
Click here to learn more
Perhaps you have heard of Jerome? It's an old copper mining town, rich with history. What's that have to do with wine you say? Well there are six wine tasting rooms there including two owned by a rock star. We have Cellar 433, Caduceus Cellars, Four Eight Wineworks, Passion Cellars / Salvatore Vineyards, Cabel Vineyard, and Vino Zona. While in Jerome, you will have an array of magnificent wines to choose from as well as making this your lunch spot. We recommend The Haunted Hamburger, the best burger in the state, and yes, the restaurant is haunted. If ghosts and spirits kind of freak you out, there is no need to worry, we have plenty more places to choose from to enjoy delicious wine.
Maybe we'll take you to Old Town Cottonwood where you can enjoy the wines of Arizona Stronghold, Merkin Vineyard and Wine Tasting Osteria, Burning Tree Cellars, Tantrum Winery, Winery 101, Pillsbury Wine Company, or Carson Creek Vineyard. Each location offers a diverse selection of wines as well as food options. If you enjoy pasta, we recommend the handmade pasta at Merkin, it's delicious. Pair that with their Tarzan Red, and your day is getting absolutely better. Now, I know some of you are thinking, how are we to ever decide where we are to go. No need to worry about that. Your knowledgeable guide will take you to the places with the most appropriate wines for your palate and interests.
And we don't wish to forget about some of the wines coming out of Clarkdale. Here you have Chateau Tumbleweed. You gotta check out their wine labels, each one is a creative drawing of a tumbleweed. And the wines are delicious. Then there's the Southwest Wine Center and Bodega Pierce Winery, both making some unique wines only to be found here in Arizona.
Now, for those who enjoy good brew, we do have the option to go to Oak Creek Brewery or THAT Brewery, both of which are brewing some quite delicious beers. As the tour winds down, you will have had your chance to enjoy local wine, beer, chocolate, and food. Not a bad way to spend an afternoon in Sedona.
For those wishing to really learn more about Arizona wines, this is the perfect tour for you. Enjoy wines from grapes grown all across the state. Discover unique blends that are only found here. Relish in the wonderful afternoon spent learning about new wines and enjoying the magic of Sedona's red rock formations. Duration: 5 Hours Adult (Ages 21+)
Verde Valley Brewery Tour
Oak Creek Brewery, Oak Creek Brewery & Grill, THAT Brewery, and Verde Brewery.
Visit 2 – 4 locations.
3 – 4 hours.
Sedona Magical Vortex Tour
Enjoy the beauty of Sedona's red rocks on this one-of-a-kind tour. Experience Sedona on a whole new level; see the intense beauty of the red rocks and hidden canyons. Sedona is home to four different and unique vortex sites and we will take you to each vortex site. Learn about the history of the Sedona vortex sites, the different energies that each site possesses, how they have made others feel and how they can make you feel.
For Sedona is a land of wonder. On this Sedona vortex experience, you will experience the wonder that makes the vortex sites such a sought-after location for those across the globe. And, if you are lucky, and in tune with the planet, you just might be fortunate enough to feel these magical energies yourself.
​The duration of this tour is 3 – 4 hours. Children 15 & under are free.
Sedona Scenic Adventure Tour
Enjoy this overview of Sedona in a fully enclosed climate-controlled vehicle. Highlights include Chapel of the Holy Cross, Oak Creek Canyon, Seven Canyons, Snoopy Rock, and Cathedral Rock, plus so much more. Learn about natural history, geology, and flora & fauna from Jim. This adventure is mostly on paved roads and is a favorite for those who don't desire the roughness of off-road adventures.
Sedona Scenic Adventure Tour is an on-road tour, which takes 2 1/2 –3 hours. Children 15 & under are free.
Sunset Into The Night
This is an expanded version of our Sedona Scenic Adventure that allows you not only to see the red rocks but also our favorite time of day, the sun setting against the majestic beauty of Sedona's red rocks. Seeing a sunset firsthand in Sedona is truly something special. Enjoy the beauty of the red rocks as the sun sets and revel in the changing colors of the sky and the red rocks as the day drifts into night. This is one of our most popular tours for those interested in photography.
Sunset Into the Night Tour will typically leave 2½ hours before sunset. This is an on-road tour and takes 4-5 hours. Children 15 & under are free.
Red Rock State Park Hike
Although this state park is set just outside city limits, and not seemingly known to many, it offers an array of magnificent Sedona hiking trails. As an avid hiker, and your guide, what I enjoy most about hiking here is the diversity of the trail system. For the calming waters of Oak Creek cut right through the park, which affords several locations where the trails cross over the creek. Hikes that traverse the creek are always special, for the unique ecosystem that exists in the riparian areas is unique to itself and provides shade in the summer months from the gigantic Arizona Sycamore and cottonwood trees. In the autumn, these same trees offer you a multitude of colors as the leaves begin their transition from summer to winter. Additionally, the park is a habitat for an array of birds and other local wildlife such as mule deer, javelina, coyotes, and bobcats, which can often be seen while traversing their trails. Though my favorite thing while hiking here is the sweeping views of Cathedral Rock that are visible from most trails while hiking within the park. Cathedral Rock is the most photographed rock formation in Sedona and also one of our most powerful Sedona vortex sites.
Click here to learn more
What's really great about Red Rock State Park is that there are an array of Sedona hiking trails to choose from. So whether you feel like a casual hike along the creek or a more strenuous hike to one of the high points within the park, there is the perfect trail for you. With seven trails to choose from, there is sure to be something to fits your interests and endurance level.
My favorite trail is the Eagle's Nest Loop which takes you to one of the highest points within the park and affords you sweeping view in all directions. For those hot summer days, there is the Kisva Trail and Smoke Trail, both of which meander along the floodplain of Oak Creek. On the property is the House of Apache Fire which was built by the former president of TWA Airlines and quite an impressive home that can be seen on the Apache Fire Trail which is interconnected to the Coyote Ridge Trail and the Javelina Trail. On the western park boundary is the Yavapai Ridge Trail which too offers stunning views of the surrounding area. Really there's no bad trail or route within the park. Although there are only seven trails to choose from, there are far more possible routes depending on the time and distance you wish to go while on your Sedona hiking adventure with us.
Our hiking adventures average three to four hours, but can go longer or shorter depending on your hiking ability, climatic factors, and how often you stop to photograph the surrounding landscape. Includes water and lunch. Children 15 and under are free on this hiking tour.
Vino Di Sedona Wine & Food Sampling


For just $99 per person, add 75 minutes to your tour to enjoy a charcuterie platter and a delicious selection of wines from all across the state from either Vino Di Sedona or Decanter Wine Tasting Room.
Wine Tours of Sedona Lunch | Dinner
Whether your tour is starting mid-day or in the later afternoon, Wine Tours of Sedona is happy to ensure that your stomach is getting properly nourished while out on your experience with us. Based on the tour itinerary and the stops we choose to make, you have an array of options available to you for lunch or dinner. All you need to is tell us when you are hungry and what you are in the mood for, we take care of the rest.
Scenic Sedona or Sunset 2hrs.
This is a perfect add on to any of our wine tours for those here for just a short while but who also wish to see the grandeur of Sedona and our red rock formations. We will share with you some of Sedona more magical points of interest. If you choose to add this as a sunset option, we ensure that your are at the optimum viewing angle and location to see the beauty of a Sedona sunset.