Our Story
Wine Tours of Sedona did not happen overnight. Many years ago, 2004 to be exact, Sedona Hiking Adventures was in the formation stage. With the help of long-time friends, Adam Wayne and Robin Blakey, I expanded my love of hiking into a very successful business.
Before the business was named Sedona Hiking Adventures, the original name was Secret Mountain Adventure Sports Headquarters, SMASH Tours for short, that my friend, Adam, and his partners were in the process of starting. Due to circumstances, SMASH Tours never came to be, though Sedona Hiking Adventures was born out of that original idea.
I made a crucial decision, one that would change my life forever – Sedona Hiking Adventures would be the foundation and the beginning for my own tour company, one that would specialize in hiking tours, my passion and expertise of Sedona.
I sincerely thank both Adam and Robin for all their help and support since I started my tour company.
By 2004, I had only lived in Sedona for 3 years. It was at that time that I realized what I wanted to do with my life. I had heard the age-old advise that you should do what you love. I love to hike, and I am totally passionate about the red rocks. It was at that pivotal moment that Sedona Hiking Adventures was formed.
I guided people around Sedona. I am an environmentalist and avid recycler, so I shared those ideals with my clients. I customized hiking tours, making them uniquely personal.
My "adventure" led me to create tours for wine lovers. A request came from a client, asking for more than a hike – a tour to one of the vineyards in the area. I was more than obliged to customize this special tour for them.
My first and foremost concern is my clients' enjoyment on all my tours. Whatever I can do to make you happy, I will do. Hiking was only part of the adventure. Now, wine tours are one of my specialties. It's an experience that we share together. I interact with you and your family/friends. I strive for excellence on all my tours.
I live, work, and play in Sedona and the Verde Valley. I know all about the rocks, the geology, flora, fauna, and natural history, and also local vineyards and wine.
Since starting wine tours of Sedona, my own appreciation and fondness for Arizona wines has increased dramatically. I look forward to sharing my knowledge with you.
There are all sorts of tours in Sedona. You can pick the one that suits you best. If you are looking for something a little more personal, something totally private, then Wine Tours of Sedona is just right for you. As each person is unique, so are all of our tours. I would be happy and delighted to customize an adventure to meet your precise criteria.
Now you know a little about how Wine Tours of Sedona came to be. If you have any questions whatsoever, please do not hesitate to contact us.
We look forward to meeting new clients, friends and those who like to travel the less traveled path on a tour as unique as Wine Tours of Sedona itself. This is one tour you do not want to miss!
About Jim
Jim Reich, is the company founder and lead guide. Born on the east coast, Jim spent his childhood exploring suburbia (the suburbs of New York City), which at the time was all there was available to explore. Still, he was out every chance he got trying to get closer to nature, to be just among the trees and away from the pavement.
Back before mountain bikes were even on the market, Jim was biking through creeks and rivers on dirt trails with his good old three-speed bicycle. This was the beginning of what grand explorations would lie ahead.
Jim first came to Arizona on a family trip in 1982 and he loved every minute of it. It was then that he had his first taste of the Grand Canyon, the Painted Desert, and the four corners region. Upon graduating high school in 1988, Jim knew he wanted to go west, and Arizona was his top choice. Northern Arizona University and Flagstaff became his home almost immediately. It was among the San Francisco Peaks that Jim first learned how to mountain bike the epic single-track trails that scattered the area. Hiking and camping too soon became frequent activities. It wasn't before long that Jim's major changed from pre-law to photography. The logic was that photography would allow him to spend more time outside which is where he wanted to be.
In 2004, Jim founded Sedona Hiking Adventures. After spending nearly 5 years in Flagstaff and moving back and forth between the east coast and Arizona, Jim finally made Sedona his permanent home in 2001. Nearly 3 years after moving to Sedona, Sedona Hiking Adventures was born. From 2001 to 2003, Jim spent every spare moment hiking, swimming, and camping all throughout the Sedona and Flagstaff areas. Sedona Hiking Adventures became Sedona Red Rock Adventures after Jim continued to discover all that Northern Arizona had to offer. He felt "hiking" was too limiting to what the region had to offer, and wanted to share all of the adventures and joys that could be had.
Since moving to Sedona, Jim also starting to learn more about the area by reading books about Sedona, local history, plant life, animals, geology, and the native people of this region. Today, Jim still spends a great deal of his spare time learning new things about the Sedona area by reading various publications and talking to other guides knowledgeable in local facts.
It was with this passion for the magic of the red rocks and for simply hiking that makes Jim smile every time he is on the trail, whether it is on a guided hike or simply with friends. Today, Jim spends 8 days a week on the trails and loves to share his enthusiasm about Sedona with clients from across the US and across the globe.
As our planet is evolving, so is business. In 2007, Jim discovered the wines of the northern Arizona and began offering wine tours. With this evolution, wine tours is now his primary focus. First offering wine tours to Echo Canyon Vineyard, he now goes to everywhere in the Verde Valley, and wine has became his passion. If you look in his personal wine cellar, you will only find Arizona wines. Allow him to share this passion with you.
Why Choose Wine Tours of Sedona?
We serve:
All 8 vineyard locations
16 tasting rooms
12 micro-breweries
2 gourmet raw chocolate shops
We go everywhere in the Verde Valley and Northern Arizona.
We have been providing wine tours longer than any other tour company in Sedona. Our longevity speaks for itself. We encourage you to check out our reviews on Trip Advisor and Yelp.
We pride ourselves on how we operate our business – with integrity, morality and ethics. What we say is what you get, there are no hidden costs or variations from your personalized itinerary. As the owner, I take this very seriously. I want you to have the best experience possible. Need recommendations? Just let me know.
Your tour is personalized specifically for you. Have a favorite winery? We will customize your tour for the wineries and tasting rooms that you are interested in. Not sure where you want to go? We will recommend locations that meet your palette. We are completely flexible. Our tours cater to you and are designed around your interests.
How does this differ from other wine tour companies? We do not offer large group tours where you are placed with people you do not know, and that may not have the same interests as you.
We feel that your interaction with your guide is what makes our tours awesome. Unlike other tour companies who simply pick you up and drop you off at each location, our guides are with you for the entire duration of your tour to ensure that you are getting the most out of your experience.
Our tours are conducted in the comfort of fully enclosed passenger vehicles, which are climate controlled for maximum comfort. This is quite different than other tour companies, who use open-air Jeeps, exposing you to the climate and elements.
Need a ride to a restaurant? We offer transportation to any Northern Arizona restaurant, so that you get the most out of your experience with us. No worries about who is going to drive after your wine tour.
Want a unique dining experience? We even offer in-house gourmet chef services, who can prepare an incredible meal just for you while you are on your tour!
Are you traveling with your dog? Four-legged friends, and/or children, are free of charge. They may join you on any of our wine, micro-brew or chocolate tours.
Vegan, gluten-free, or diet restrictions? We offer several food options on all of our tours, and we are not talking a basic deli sandwich either. We cater to your food choices to meet your diet and wishes, whether it is an amazing hamburger, incredible vegetarian food, or a 4-course gourmet picnic – we include the best, most delicious food for your party.
What does it mean to be "owner-operated?" I can, and will, do anything to earn your business. This isn't just my job, it is something I truly enjoy doing. It's not just about a tour – it's about being a small business that supports other small businesses just like my own – Local First Arizona. I want to share my knowledge of Arizona wines, micro-brews, raw chocolates and sights with you. No matter what your budget may be, we can work with you on price. You will receive the best value for your money.
Complimentary digital photos – We take photos for you on all of our tours. Relax, sit back and enjoy your time, while we make sure to capture it all for you to relive again when you return home. This is something that none of the area tour companies provide.
Why we beat our competition
The activity and experience we offer is by far superior to other wine tour companies.
We provide comprehensive wine tours with experienced wine guides. We stay with our clients to provide a continuous level of service. You could pay less elsewhere for a quasi-guide, but they would only drive you from place to place like a taxi service.
We have enclosed, climate-controlled vehicles, unlike the open air Jeeps where you would be subjected to the extreme heat, wind, dust and weather.
We provide complimentary digital photos on all of our tours. No other tour company offers this.
We are owner-operated – The owner/guide has a higher vested interest in the quality of the tour, as opposed to an employee for a big tour company.
You get what you pay for – You could shop around for the best price, but is it the best value for your money? For a small fraction more than the big tour companies' prices, you will receive your own customized personal tour that fits all of your interests, giving you the ultimate experience well worth the price.
Personalized attention – Our professional guides are at your service for the entire duration of your tour, unlike other tour companies who drop their clients off at the vineyards. We create the ideal experience specifically for you.
Quality food – We meet your dietary needs, offering gourmet and specialized foods, not the standard ordinary food offered by others.
Variety of wineries and cities – Most tour companies only offer limited wineries and cities to their clients, leaving them without options in large tours. We service all of Northern Arizona, a large variety of wineries, and if you wish to stay longer at any particular place, we will accommodate you.
Prices & Policies
Our Rates:
Our rates are reasonable and simple, our base rate is just $35 per person per hour. For tours that include your wine, micro-brew, or raw chocolate tastings, our rates is slightly higher due to the built in tour expenses.

Children:
Children 15 and are free on many of our tours. Children 20 and under are free on all wine and micro-brew tours.

Barter / Trade:
Wine Tours of Sedona is a member of BarterWorks and which is part of national barter organizations where businesses can barter their services / products for those services / products of others.

If you have a business or service that you may be interested in trading your services for our services, we would be happy to discuss this with you. If it's something we can utilize, we are very much open to this.

Gratuities:
It is customary to tip your guide if you have enjoyed your experience with us. Typical tips and gratuities range between 15 and 25 percent, depending on how you enjoyed your experience with us. We wish your tour to be extraordinary. Our guides very much appreciate your generosity and are there to ensure you have the most incredible time with us possible. If it is easier for you, may give your guides a tip via credit card. Their tips received are a large part of their wages.

We also appreciate any feedback you wish to share from your tour with us, by sending us an email. You may also share with other travelers your experience with Sedona Red Rock Adventures. Please search for us on Trip Advisor and Yelp.

Discounts:
We are happy to extend a 10% discount to the following:
Members of the US military, past or present
AAA Members
Senior Citizens over the age of 65
Any former customer of Wine Tours of Sedona or Sedona Red Rock Adventures

Group Rates:
We do offer discounted group rates. For groups of six to fourteen adults, we are happy to extend a 20% discount on your adventure with us.

If you have a group of fifteen or more, please call us at 866-445-3732 to discuss how we may be able to serve your group at a price that fits your budget. We can work with groups of a dozen to a hundred or more. We are delighted to help you experience the most fun and fulfilling time while you are out with us.

For groups traveling in large motorcoach buses, typically with 50+ people, we offer "step-on" guide service in which we offer our tours using your vehicle. In these cases, we offer a 50% discount on your tour with us.

Payment Options:
All tours booked in advance require payment in full via credit card. We are happy to accept Visa, Mastercard, American Express, or Discover. You may make your reservation online or call us at 866-445-3732.

If you prefer to send us a check prior to your tour, you may make your payment out to "Sedona Red Rock Adventures". Checks are to be mailed to P.O. Box 1280, Sedona Arizona 86339. Checks must be received at least 7 days prior to your tour.

Payment Policies:
In order for us to reserve the time especially for you on the date you specify, we require a 100% deposit / payment on all reservations. Payments for your tour are charged to your account at the time of your reservation.

If you need to cancel your tour, we ask that you give us 22 days or more notice. In these circumstances, we are happy to refund 90% of your deposit amount, though we keep the remaining 10% for credit card processing charges we incur as well as other administrative costs.

If you cancel your tour within 21 days of the date of your tour, your deposit is held. If we are able to book another reservation on the day that you were schedule, we will refund 75% of your deposit amount.

If we are unable to get a reservation on the date that your tour was scheduled for, we do not issue any refunds for deposits paid.

We do not issue refunds for your tours cancelled or rescheduled within 7 days of tour schedule date under any circumstances.

Release of Liability – Waiver

Prior to your tour, please make sure all participants in your group fill out our online waiver. One form must be filled out for each person in your party.

General Tours Waiver
Wine Tours Waiver

Smoking & Heavy Perfumes:
For the health and comfort of our guides, as well as the general public, all tours are conducted in a smoke free environment. If you are a cigarette, cigar, pipe, or e-ciggerette smoker, please be advised that all our tours are smoke free. This includes during rest stops where there may be a "smoking section". In order to provide a healthy and enjoyable experience for all our customers, we can not allow smoking at any time. For even if you smoke in a designated "smoking area", the smoke seeps into your cloths, and thus penetrates our vehicle's upholstery, creating an unpleasant environment for those in the vehicle.

Similar to cigarettes, if you tend to wear any heavy perfumes or cologne, we ask that you tame it down the day of your tour. Due to the overall sensitive nature of our guests and the nature of perfumes "soaking in" to our upholstery, we request that you please refrain from heavy scents the day of your tour.

Your cooperation and understanding is appreciated.

Meeting Location

Please let us know the name of the hotel, B&B, or vacation rental that you are staying at in Sedona, we will be happy to pick you up there. If you are staying anyplace in the Verde Valley or Flagstaff, we do charge an addition $111 flat rate to the cost of your tour.
If you are coming up for just the day, please indicate "day trip" in the questionnaire and we will pick you up at The Art of Wine at The Hyatt Pinion Point Shops at 101 North Highway 89A, Sedona, AZ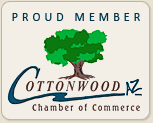 JAMES, YELP REVIEW
"Fun day with jim as our guide soaking in verde valley sun and sipping wine at our pace. Completely customized tour to suit our liking including diversions to requested points if interest, conscious of our time constraints."
JENNIFER, TRIPADVISOR REVIEW
"My boyfriend and I took a wine tasting tour in Jerome, AZ. After doing some research to see which we would like to do, we decided on Red Rock Adventures-specifically because we were able to take Summit, the husky along with us. Jim was our guide, and he was fantastic!!"
RROGOFF, TRIPADVISOR REVIEW
"When Jim says he wants to make you happy, he means it! he was very knowledgable of the wine and the area. Everyone knew him at all of the vineyards and they took care of us because we were with him. I highly recommend Jim for any type of tour in the Sedona area. You will not be disappointed!"
DEB, TRIP ADVISOR
"He really knows how to show off this incredible country and we came away with an absolutely over-the-top Sedona experience. Jim is an exceptional guide - totally committed to delighting his guests and making sure their tour is memorable."
SHARON, YELP REVIEW
"We did a tour with Jim a while back and it was one of the best tours I've been on! It's awesome that you're able to bring your dogs, even though we don't have one quite yet. We did the wine tour and Jim is a fantastic host! We will definitely book with him again the next time we find ourselves in Sedona!!"