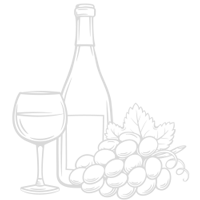 Sedona Hiking Adventures
Red Rock State Park – Scenic Sedona Hiking Adventure
Red Rock State Park Hike
Although this state park is set just outside city limits, and not seemingly known to many, it offers an array of magnificent Sedona hiking trails. As an avid hiker, and your guide, what I enjoy most about hiking here is the diversity of the trail system. For the calming waters of Oak Creek cut right through the park, which affords several locations where the trails cross over the creek. Hikes that traverse the creek are always special, for the unique ecosystem that exists in the riparian areas is unique to itself and provides shade in the summer months from the gigantic Arizona Sycamore and cottonwood trees. In the autumn, these same trees offer you a multitude of colors as the leaves begin their transition from summer to winter. Additionally, the park is a habitat for an array of birds and other local wildlife such as mule deer, javelina, coyotes, and bobcats, which can often be seen while traversing their trails. Though my favorite thing while hiking here is the sweeping views of Cathedral Rock that are visible from most trails while hiking within the park. Cathedral Rock is the most photographed rock formation in Sedona and also one of our most powerful Sedona vortex sites.
Click here to learn more
What's really great about Red Rock State Park is that there are an array of Sedona hiking trails to choose from. So whether you feel like a casual hike along the creek or a more strenuous hike to one of the high points within the park, there is the perfect trail for you. With seven trails to choose from, there is sure to be something to fits your interests and endurance level.
My favorite trail is the Eagle's Nest Loop which takes you to one of the highest points within the park and affords you sweeping view in all directions. For those hot summer days, there is the Kisva Trail and Smoke Trail, both of which meander along the floodplain of Oak Creek. On the property is the House of Apache Fire which was built by the former president of TWA Airlines and quite an impressive home that can be seen on the Apache Fire Trail which is interconnected to the Coyote Ridge Trail and the Javelina Trail. On the western park boundary is the Yavapai Ridge Trail which too offers stunning views of the surrounding area. Really there's no bad trail or route within the park. Although there are only seven trails to choose from, there are far more possible routes depending on the time and distance you wish to go while on your Sedona hiking adventure with us.
Our hiking adventures average three to four hours, but can go longer or shorter depending on your hiking ability, climatic factors, and how often you stop to photograph the surrounding landscape. Includes water and lunch. Children 15 and under are free on this hiking tour.
Scenic Sedona Hiking Adventure & Chocolate Hatha Yoga Class with Reiki Healing
What could be a better way to spend a 1/2 day in Sedona than on a hiking tour among the splendor of the red rocks butts and cliffs of Sedona's incredible geological landscape? Enjoy a private guided hike tailored to your experience level and interests. Learn about the vortex sites, subtle energies present here, as well as the geological history, flora, fauna, and more. Depending on your hiking interests, the hike portion is 2-3 hours in time. We offer complimentary hotel pickup anywhere in Sedona as well as digital photos of your experience with us.
After your hike, we will take you to a private yoga studio (inside) or to the Amitabha Stupa (outside) where you can enjoy a 75-minute Chocolate Hatha Yoga Class with Reiki Healing. Chocolate Yoga you say? We provide you with a bar of chocolate from a local chocolatier, Synergy Cafe; raw, organic, gluten-free, soy-free, dairy-free, and sugar-free. Rejuvenate your mind, body, and spirit on this incredible hiking tour offered by Wine Tours of Sedona.

Sedona boasts world-famous red rocks, nearly 2 million acres of Coconino National Forest land, as well as refreshing Oak Creek and the Verde River. As part of the Sedona community, we cherish these spaces and want to care for them so that everyone can enjoy them for generations to come. That is why Wine Tours of Sedona has partnered with Sedona Chamber of Commerce, Leave No Trace Center for Outdoor Ethics, and businesses and organizations across the city to protect this magnificent landscape by inspiring visitors and residents to care for our outdoor spaces. In order to protect these treasures, we ask that you practice Sedona's Leave No Trace principles and make your promise by taking the Sedona Cares Pledge at SedonaCares.com.