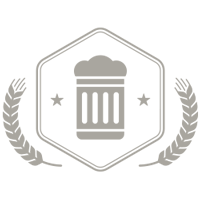 Northern Arizona Scenic Micro-Brewery Tours
Nearly a decade ago, craft beer began to experience a remarkable renaissance. While cities like Denver and Portland commonly receive well-deserved recognition as on-trend brewery locales, Arizona is an often overlooked brewer destination full of hop smiths that genuinely love beer. Why not change your expectations this year and pay Arizona a visit?
As one of the most thirst-inducing climates in the United States, the scene is full of local Arizona brewery tours and microbreweries producing their own unique recipes worthy of a sample. When you plan your next vacation, don't overlook this scenic area and its fantastic tours.
Verde Valley Brewery Tour
Oak Creek Brewery, Oak Creek Brewery & Grill, THAT Brewery, and Verde Brewery.
Visit 2 – 4 locations.
3 – 4 hours.
Food and drink enthusiasts will likely associate the Verde Valley with growing boutique wineries above Oak Creek and the Verde River and a growing on-trend eating scene. However, those that enjoy the hoppier beverages are in luck with various breweries in Sedona, AZ, specifically in the Verde Valley.
The Historic Downtown Flagstaff Microbrewery Tour
Beaver Street Brewery, Flagstaff Brewing Company, Lumber Yard Brewing Company, and Mother Road Brewing Company.
Visit 2 – 4 locations.
4 hours.
Northern Arizona is the location for outdoor recreation and sightseeing, with breathtaking views of the Southwestern U.S. However, the real adventure can begin right in the heart of historic Downtown Flagstaff. Arizona brewery tours in this exciting craft beer locale have something to please anyone's brew palette, from light-hearted ales to unique, limited-edition microbrews.
The Arizona Hopful Beer Tour
Beaver Street Brewery, Flagstaff Brewing Company, Lumber Yard Brewing Company, Mother Road Brewing Company, Dark Sky Brewing Company, Historic Brewing Company, and Wanderlust Brewing Company.
Visit 4 – 7 locations.
5 – 6 hours.
Arizona Hopful Beer tours visit up to 7 excellent breweries depending on how long tourists wish to remain out. Enjoy delicious beer tastings at each stop on these Arizona brewery tours. Uncover multifaceted beer flavors while learning the methods unique microbreweries use to achieve them.
Arizona Craft Beer Special Tour
Oak Creek Brewery, Oak Creek Brewery & Grill, THAT Brewery, Verde Brewery, Beaver Street Brewery, Flagstaff Brewing Company, Lumber Yard Brewing Company, Mother Road Brewing Company, Dark Sky Brewing Company, Historic Brewing Company, and Wanderlust Brewing Company.
Visit 6 – 8 locations.
8 – 9 hours.
Includes lunch or dinner.
Sedona & Verde Valley Tour
Multiple Locations
5 hours
We are pleased to offer this inclusive tour of 5 Hours – Wine, Chocolate, Beer, & Lunch in Sedona, Arizona. This tour includes lunch & a box of artensal chocolate, along with 4 tasting flights — wine or beer — locally crafted in the beautiful and majestic Sedona & Verde Valley area.
Did you know that there are almost 30 vineyard and tasting room locations with 25 miles of Sedona? Now don't get your hopes up, we can't go to all of them, but what we can and will do is take you to the places that have the most suitable wines based on your palate. We may head to Cornville to visit DA Ranch, Oak Creek Vineyard, or Javelina Leap Vineyard.
Click here to learn more
Perhaps, you have heard of Jerome? It's an old copper mining town, rich with history. What's that have to do with wine you say? Well there are six wine tasting rooms there including two owned by a rock star. We have Cellar 433, Caduceus Cellars, Four Eight Wineworks, Passion Cellars / Salvatore Vineyards, Cabel Vineyard, and VinoZona. While in Jerome, you will have an array of magnificent wines to choose from as well as making this your lunch spot. We recommend The Haunted Hamburger, the best burger in the state, and yes, the restaurant is haunted. If ghosts and spirits kind of freak you out, there is no need to worry, we have plenty more places to choose from to enjoy delicious wine.
Maybe we'll take you to Old Town Cottonwood where you can enjoy the wines of Arizona Stronghold, Merkin Vineyard and Wine Tasting Osteria, Burning Tree Cellars, Tantrum Winery, Winery 101, Pillsbury Wine Company, or Carson Creek Vineyard. Each location offering a diverse selection of wines as well as food options. If you enjoy pasta, we recommend the handmade pasta at Merkin, it's delicious. Pair that with their Tarzan Red, and your day is getting absolutely better. Now, I know some of you are thinking, how are we to ever decide where we are to go. No need to worry about that. Your knowledgeable guide will take you to the places with the most appropriate wines for your palate and interests.
And we don't wish to forget about some of the wines coming out of Clarkdale. Here you have Chateau Tumbleweed. You gotta check out their wine labels, each one is a creative drawing of a tumbleweed. And the wines are delicious. Then there's the Southwest Wine Center and Bodega Pierce Winery, both making some unique wines only to be found here in Arizona.
Now, for those of who enjoy good brew, we do have the option to go to Oak Creek Brewery or THAT Brewery, both of which is brewing some quiet delicious beers. As the tour winds down, you will have had your chance to enjoy local wine, beer, chocolate, and food. Not a bad way to spend an afternoon in Sedona.
For those wishing to really learn more about Arizona wines, this is the perfect tour for you. Enjoy wines from grapes grown all across the state. Discover unique blends that are only found here. Relish in the wonderful afternoon spent learning about new wines and enjoying the magic of Sedona's red rock formations. Duration: 5 Hours Adult (Ages 21+)
Vino Di Sedona Wine & Food Sampling
A special for Wine Tours of Sedona guests, Vino Di Sedona, offers a charcuterie board with three cured Italian meats, three cheeses, bread, fruit, olives, and figs. Alternatives for special dietary preferences are available.
Pairing wine with their food, this Arizona brewery tours special also offers an AZ flight (12 ounces of wine), sweet or dry with flexibility and alternatives are available to suit your palette best. Including this on your tour package will add an additional 75 minutes to your wine-sampling experience plus everything listed above for just $99 per adult.
Wine Tours of Sedona Lunch | Dinner
Whether your tour is starting mid-day or in the later afternoon, Wine Tours of Sedona is happy to ensure that your stomach gets adequately nourished during your experience with us. Based on the tour itinerary and the stops we choose to make, you have an array of options available for lunch or dinner (extra charges apply). All you need to do is tell us when you feel hungry and what you are in the mood for. We'll take care of the rest.
Scenic Sedona or Sunset 2hrs.
This is a perfect add-on to our wine tours for those here for a short while but who also wish to see the grandeur of Sedona and our red rock formations. We will share some of Sedona's more magical points of interest. If you choose to add this as a sunset option, we ensure that you are at the optimum viewing angle and location to see the beauty of a Sedona sunset. You won't want to miss it!