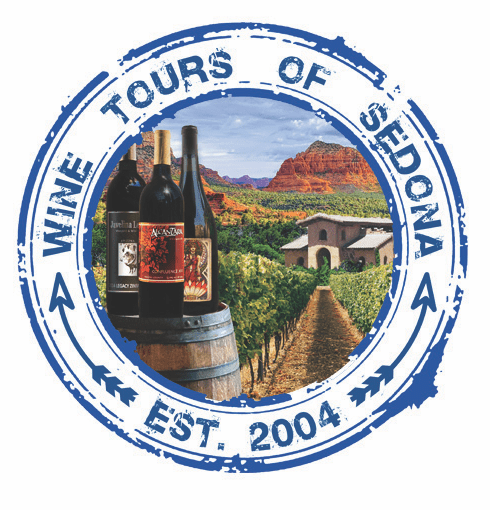 Wine Tours of Sedona partners with Element Sedona
Exclusive to employees of Element Sedona
Book online using this page. Once a booking is made online, please email info@winetoursofsedona.com stating booking date, your first and last name, way to reach you via PayPal, and booking total, to receive your 10% commission.
Limited to availability. No discounts may be applied. Please review our booking and cancellation policies prior to securing a reservation.
Sedona Arizona Wine Tasting Experience
Wine Tours of Sedona is pleased to offer our first tour through exclusively through Airbnb, our brand new tour, Sedona Arizona Wine Tasting Experience showcasing Sedona's best wine tasting rooms. All tours begin at Decanter Tasting Room (in The Collective) in Sedona's Village of Oak Creek. There you will meet your tour guide, Jim Reich, the owner of Wine Tours of Sedona.
Decanter Wine Tasting Room offers a great starting point to tempt your palate. Choose between a red or white flight plus a charcuterie platter (meat, cheese, nuts) and the fun begins! From there, we head north into Sedona to Tlaquepaque to visit VinoZona, nestled amoung the cobblestone walkways connecting the area's unique shops, boutiques, and galleries. While there, you have the option of a white, red, or sweet wine flight, again getting to explore wines from all across the AZ state. Next, we wander over to the Hyatt Pinion Pointe Shops to enjoy the wines at The Art of Wine. Jonathan, Brian, and there friendly staff will educate you about the wines that make Arizona such a vibrant wineproducing state. You'll get to enjoy either a white, red, sweet, or mead flight. Next our final stop is Winery 1912 where you'll get to enjoy the flavors of John McLoughlin's wine making talent. Enjoy not only the wines but stunning views of Munds Mountain and Snoopy Rock.
This is a four hour tour and includes wine sampling from 3-4 of the above mentioned tasting rooms.
ALCANTARA ESTATE VINEYARDS
This amazing tour takes you to one of the most pristine and beautiful settings, Alcantara Vineyard, the most beautiful estate vineyard of the region. The vineyard produces about 25 different wines annually, ranging from dry whites, unique red blends, and even some dessert wines..
The property is the confluence of the Oak Creek and the Verde River. This connection point of two waterways, the confluence, inspired the name for one of Alcantara Vineyard's finest wines, the Confluence.
In the limestone cliffs adjacent to where these rivers meet, you will see cliff dwellings dating back to the Anasazi and Sinagua Indian cultures. With an onsite wedding chapel and it's own private beach on the Verde River, there is so much more than wine here.
This is a three hour tour and includes one VIP wine tasting and one charcuterie or antipasto plate per adult. No substitutions granted.
.
A Multi-Vineyard & Winery Experience
For those of you wanting to enjoy local wines at the vineyard locations of northern Arizona, this is your perfect tour. We take you to the heart of northern Arizona wine country, the "Page Springs" area of Cornville. This experience allows you to visit two of these vineyards, among them are DA Ranch, Javelina Leap Vineyard, or Oak Creek Vineyard.
As we head west out of Sedona, you will get to enjoy the beauty of some of Sedona's majestic red rock formations. The scenery is absolutely breathtaking!
This is a 3 hour tour (like Gilligan's Island :-0) including two wine tasting flights per person. You may add lunch to your tour for an additional charge.
Wine, Food, Spirits & Shopping in "Old Town"
Old Town Cottonwood is the historic area of Cottonwood, the center of the Verde Valley Wine Trail and northern Arizona wine country. Nestled in about a five-block stretch are some of the areas finest restaurants, wine tasting rooms and an array of interesting shops, galleries and antique stores. There's even the old Cottonwood jail whose jails cells came off a Navy ship.
During the tour, you will have the choice of visiting two of the area's seven tasting rooms. There's wine for everyone's palate on this tour plus some of the most delicious restaurants in the area if you wish to add lunch or dinner to your tour.
Personally, as the owner of Wine tours of Sedona Burning Tree Cellars is one of my absolute favorite wineries inn the area! Their wines are amazing. Then across the street you have Arizona Stronghold, the state's largest vineyard, owned by Eric Glomoski who also owns Page Springs Cellars. Sam Pillsbury has a fine red, white, and sweet selection at Pillsbury Winery. Prior to making wine, he was a Hollywood movie director. Then you have Winery 101 and Carlson Creek Vineyards. And the newest tasting room to open up is Tantrum Wines with a wonderful selection of wines and unique flare to their tasting room. If you are hungry, we highly recommend Merkin Vineyards and Wine Tasting Osteria where they have delicious handmade pasta and the entire selection of Arizona's Merkin Vineyards line of wines. I recommend the Tarzan Red, an absolutely delicious Tempranillo.
This three hour tour allows you to enjoy two wine tasting flights from the tasting rooms above, and you may add lunch or dinner to further compliment your experience.
The Flavors of Historic Jerome
Prior to Arizona becoming a state in 1912, Jerome was one of the wildest towns in Arizona. Today, Jerome is considered a "ghost town" and it is quite a happening town with great restaurants (our favorite is The Haunted Hamburger), interesting and unique galleries, unusual architecture, historic buildings, a "sliding" jail, a haunted hotel, an interesting mining museum, and more. Although the population of Jerome is only about 450 residents; there is no gas station or grocery store, but there are two cool bars in which to meet the real locals and six wine tasting rooms.
If you are a fan of the bands Tool, Pucifer, or A Perfect Circle, you will want to visit James Maynard Keenan's place Caduceus Cellars or Four Eight Wineworks, named because Arizona is the 48th state to enter the union. Vino Zona offers wines from all across the state while The Original Jerome Winery has a diverse selection of wines from six different labels including absolutely delicious ports. Passion Cellars and Salvatore Vineyards share their wines under one roof with their sister winery, Cabel Cellars being located just down the road.
This is a four hour tour and includes wine tasting flights from three of the above mentioned tasting rooms. If you wish to add lunch or dinner to enhance your wine tasting experience, we are delighted to do so for an additional charge. There are plenty of delicious options to meet your dietary preferences.
Rock Star Wine Tour
This tour isn't for everyone, though if you have an affinity for music, delicious handmade pasta, and locally sourced organic ingredients, and a selection of white, red, bubbly, and dessert wines; then this tour is for you! For create an experience that allows you to see, taste, and experience things that you just may have never known about a well known band from the 1990's and what the lead singer is now doing shying away from the music scene.
Let's start with music. Do the bands Tool, Pucifer, or A Perfect Circle ring a bell to you? You may know that the lead singer in all those bands is a guy by the name of Maynard James Keenan. But did you know that he lives in Jerome, Arizona and has been making wine for over a decade? Caduceus Cellars was his first tasting room to open up, followed by Four Eight WineWorks, and most recently Merkin Vineyards and Wine Tasting Osteria.
On this rock star wine tasting tasting experience, not only two you get to enjoy a diverse selection of wines from each of his locations with wines that are made exclusively by James, but also while at Four Eight Wineworks you get to enjoy wines from Arizona's newest and smallest wine makers. Then while at Merkin Vineyards, we'll pair a selection of his delicious pastas, salads, and other items with more wines.
For the music and wine enthusiast, this tour is for you! It will be a day to remember. This tour is five hours long and includes a wine tasting flight and glass of wine at Caduceus Cellars, Four Eight Wine Works, and Merkin Vineyard plus you also get a delicious lunch at Merkin Vineyards. Available exclusively through Airbnb Experiences.
The Terrior of the Verde Valley Wine Trail
***This is a customer favorite and our most popular wine tour experience***
Experience the flavor of Arizona with your eyes as you marvel at the beautiful expansive landscape and with your palate, as you sip wines from across the Verde Valley Wine Trail. What's truly unique about this tour is that it is entirely created based on, your tastes, palate, wines you like, and what you are in the mood for. Every tour is different based on each individual customer.
With nearly thirty vineyards and tastings rooms to choose from, we key in on what you like, and what you may wish to stay away from. Based on that is how we create the tour.
So if you are in the mood for visiting just the local vineyard locations, you got it! Perhaps you want to check out the wines at Alcantara Vineyard and then head to sample the wines over at the Southwest Wine Center, done.
What makes this tour unique is you, our customer. Let us know what you are in the mood for one the day of your tour, and we'll take care of the rest.
This is a five hour tour that includes up to four wine tasting flights per adult. No substitutions granted. If you wish to include lunch or dinner to further compliment your experience, we can do that for an additional charge.
Sedona Wine Lover's Experience
Spend an entire day, or most of it, seeing beautiful red rock vistas, sampling delicious locally made Arizona wines, all the while being fully guided, taken care of and educated on all you may wish to know about this region.
With over thirty wine labels being produced in Northern Arizona, the Verde Valley Wine Trail is a big business and becoming a thriving part of our economy. This is a great tour for both the novice and wine connoisseur. Just bring your desire to learn about the Arizona wine industry while getting to enjoy an array of different wines grown from vineyards across the state of Arizona, and all wines are made in Arizona.
If you wish to take a deeper dive into the wine making process, let us know. We can offer you a vineyard tour behind the scenes into one of our vineyard's barrel rooms which are not open to the general public but you get access with Wine Tours of Sedona.
Due to the private nature of our tours, this tour is custom designed to you, your palate, interests, and what you are in the mood for on the day of your tour. Whether it be local vineyard locations, the fantastic wines at Chateau Tumbleweed, or anything else in-between; we have you tour covered to not only meet your interests but exceed your expectations.
This seven hour gives you ample time to enjoy wine tasting flights from up to five different locations. Of course because it is a long tour, we do offer lunch and dinner options for an additional charge. No substitutions will be made.
Vino Di Sedona Wine & Food Sampling


For just $99 per person, add 75 minutes to your tour to enjoy a charcuterie platter and a delicious selection of wines from all across the state from either Vino Di Sedona or Decanter Wine Tasting Room.
Wine Tours of Sedona Lunch | Dinner
Whether your tour is starting mid-day or in the later afternoon, Wine Tours of Sedona is happy to ensure that your stomach is getting properly nourished while out on your experience with us. Based on the tour itinerary and the stops we choose to make, you have an array of options available to you for lunch or dinner. All you need to is tell us when you are hungry and what you are in the mood for, we take care of the rest.
Scenic Sedona or Sunset 2hrs.
This is a perfect add on to any of our wine tours for those here for just a short while but who also wish to see the grandeur of Sedona and our red rock formations. We will share with you some of Sedona more magical points of interest. If you choose to add this as a sunset option, we ensure that your are at the optimum viewing angle and location to see the beauty of a Sedona sunset.