Welcome from Jim
"When purple finches sing and soar….With vernal gladness running o'er…..When joys like these salute the sense . . .Then waiting long hath recompense…..And all the world is glad with May."―John Burroughs
Hello Friends!
The fragrant blossoms of spring have permeated Sedona and the colors are beyond beautiful this month. Such a perfect time to celebrate life and the holiday that honors Mothers in our country. Being a mother is the most important job on Earth and I send my deepest appreciation and respect to all the mothers who take a moment to read this newsletter. I have two great specials being offered this month in honor of you!
Happiest of Mother's Days to you all! I hope to see you soon and toast to you in person.
Cheers,
Jim
_______________________________________________________
In honor of Mother's Day, enjoy *15% off any wine tour AND receive a complimentary bottle of wine valued at up to $45 for each person in your party. Offer is valid for the entire month of May, 2023!

*May Not Be Combined With Any Other Offers, Discounts, or Promotions. Recipients must be ages 21 and older to receive complimentary bottle of wine and wine tour reservation must be a minimum of five hours or longer. Click here to make your reservation today.
_______________________________________________________
Book your stay with Stargazer Bungalow in Cornville, Arizona and receive 10% off any tour reserved with Wine Tours of Sedona through the month of May.
This beautiful and unique property is centrally located along the Verde Valley Wine Trail between Sedona and Cottonwood. The Bungalow overlooks the greenbelt of Oak Creek and backs to Forest Service land. Enjoy the large deck, take a dip in the hot tub, or cook a meal in their full kitchen. Located along Page Springs Rd, this property shares the valley with multiple vineyards, and is a short drive to Sedona's trails and restaurants. Enjoy every minute of your stay, no checkout chores!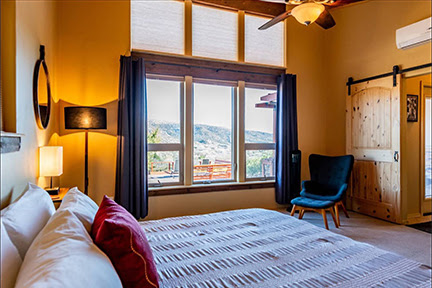 _______________________________________________________
May 2023: Upcoming Events
At Wine Tours of Sedona we deeply appreciate the Arts of all kinds, beginning with the art of wine making. We love our local businesses and all they have to offer. Here are a some of our faves with events every month. Just click on the header and you'll be taken to their website where you can find a myriad of events happening in Sedona.
Many of our local Sedona wine tasting rooms are located in the surrounding areas such as Cottonwood where the enlivened Old Town area is booming with art, music and Sedona wines. One of the best places to enjoy entertainment is at OTCA, Old Town Center for the Arts. When touring Sedona, OTCA is something you don't want to miss.
For those who'd like to spice up their tours in Sedona by experiencing something totally unique then we invite you to check out Sun Moon Studio/Sedona. From adult ballet and Kundalini classes to Afro-Caribbean and Ecstatic dance classes, you'll find your center one way or the other while moving your body and feeling what it is to be alive!
One of our favorite chocolate spots called Synergy Sedona is located right next to Apotheca. For a real taste of Sedona beyond wine tasting we recommend checking out Apotheca for the fabulous herbal offerings and unique events from educational programs to live entertainment. Tours of Sedona are even better with local offerings such as what you'll find here.
Spirituality is thriving at the Sedona Creative Life Center where there are always unique events catering to the seeking souls that find themselves living in or touring Sedona. You can get totally spiritually intoxicated without even tasting a Sedona wine!
If you're looking for a unique Sedona experience beyond a wine tour that encompasses everything from Martial Arts to Belly Dance to Meditation then a visit to Ultimate Light Mission is a way to accomplish this. Inclusive to all ages, there is something for everyone here and it is a wonderful way to add to your unique tours of Sedona.
When looking for anything and everything from Independent Films to yoga classes and gallery openings when touring Sedona you'll find a calendar of events at the Sedona Chamber of Commerce website "Visit Sedona" with all the happenings going on locally. As members of the Chamber, Wine Tours of Sedona we're not just about Sedona wines. We're about community and we support our local business owners on every level. When touring Sedona you'll be able to create a getaway like no other and we hope to be part of that adventure.
______________________________________________________
How To Be a Responsible Traveler: The 6 Most Impactful Decisions You Can Make
Have you been wondering how you can get exploring while protecting and respecting your destination? Below is a link where you can read some valuable advice from five travel sustainability experts around the world, from Spain to Papua New Guinea. They have plenty to say about the most impactful decisions you can make now to help sustain destinations and travel for generations to come. Article written by Jamie Moore for Trip Advisor.
Click here to read the full article.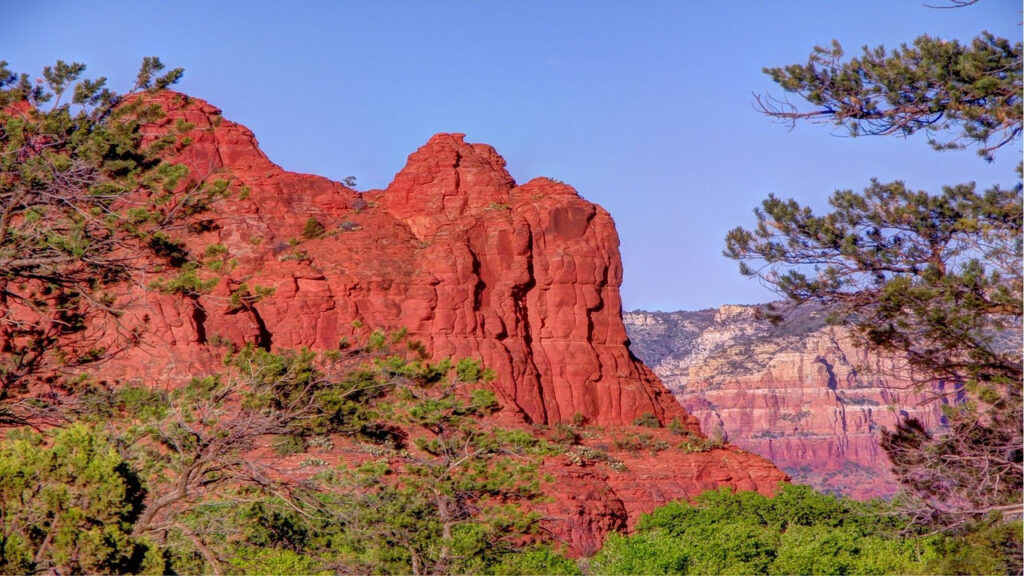 ________________________________________________________
Pets, Gift Certificates and Complimentary Photos
Get 10% off your tours of Sedona when you bring your pet!
At Wine Tours of Sedona we are super pet friendly. We love our human clients and their fur babies too. Bring your pet along for one of our premiere wine tours and receive 10% off any tour. We will customize the tour to accommodate all the animal friendly wineries. While enjoying Sedona wines, your pet will get the royal treatment and not be left behind.
Gift Certificates Available
Whether it's a holiday gift or a special occasion, Wine Tours of Sedona offers year round gift certificates for your favorite people. Unique, crafted, inclusive, educational and FUN!
You can order online at:
https://winetoursofsedona.com/sedona-red-rock-adventure-tours/
Scroll down to the bottom of the wine tours list and click "Gift Certificates"
OR Contact Jim Reich:
Office: 928-204-1473
Google Voice: 928-224-2991
Toll Free: 866-445-3732
You can always email us at:
info@winetoursofsedona.com
Complimentary Digital Photos
We offer complimentary digital photos on all our tours! To see your tour photos visit:
www.sedonaazwine.com. You just enter the name of the tour you took with us. Photos are logged by your name and most recent date of the last tour. Enjoy! It is our pleasure to share Sedona wines and Sedona breweries with you.