The Season of Gratitude in Sedona

Happy Fall to All,
Sedona, Arizona, known for its mesmerizing red rock landscapes, is also a hidden gem for wine enthusiasts. When it comes to exploring the local viticulture scene, Wine Tours of Sedona stands out as your ultimate guide. With a commitment to excellence and a passion for sharing the finest Arizona wines, we offer an immersive experience that showcases the region's vineyards and winemaking traditions. From the vine to the glass, we ensure that every moment is filled with the essence of Sedona's viticulture.
Beyond the vineyards, Sedona and its neighboring towns offer a vibrant arts and entertainment scene. Discover local art galleries, live performances, and cultural events that enrich your visit. In Cottonwood and Jerome, where fantastic wine tasting rooms and culinary delights abound, your senses are in for a treat. Immerse yourself in the flavors, arts, and entertainment of the region, making your Sedona journey an unforgettable tapestry of experiences.
As the days grow shorter, and the embrace of winter draws near, Thanksgiving takes on a deeper meaning. It's a time to go within, a season for self-reflection, and an opportunity to find true abundance and gratitude within your heart. Just as the vines prepare for their winter slumber, we too can prepare for a period of introspection and renewal. Let this season be a reminder to appreciate the blessings that surround us and the warmth of gratitude that can be found within. In this time of reflection, we uncover the true richness of life and the treasures of the heart.
At Wine Tours of Sedona we are thankful for the opportunity to share the divine riches of our area from unique wines and culinary abundance to art, music, theater and the glorious nature that surrounds us.
See you soon!
Jim
______________________________________________________________________________
Wine Tours of Sedona Presents: Passion Cellars
In the heart of Arizona's wine country, Passion Cellars and Salvatore Vineyards beckon you to embark on a journey of unparalleled wine craftsmanship. Passion Cellars' Cabal wines are a true testament to their passion and dedication. Meanwhile, Salvatore Vineyards adds its unique character to the tapestry of Arizona's viticulture. The Cabal collection, available at both Passion Cellars and Salvatore Vineyards, is a testament to the artistry of their winemaking. From the velvety Cabernet Sauvignon to the crisp Chardonnay, these wines are a celebration of the flavors that thrive in the heart of Arizona's wine country. Whether you're an oenophile or a casual wine enthusiast, a visit to Passion Cellars and Salvatore Vineyards is a chance to savor the essence of Arizona's winemaking tradition.
At the inviting tasting rooms in Jerome, Arizona, hosted by Passion Cellars and Salvatore Vineyards, the wine tasting experience is elevated to an art form. The Cabal wines, in particular, are a highlight, offering an array of flavors and aromas that capture the spirit of the region. As you sip, you'll be transported to the vineyards where the grapes are grown, and you'll taste the care and passion that go into each bottle. Whether you're a connoisseur or a novice, a visit to Passion Cellars and Salvatore Vineyards is a chance to immerse yourself in the rich wine culture of Arizona and create unforgettable memories with every sip.
At Wine Tours of Sedona we cherish sharing these experiences with you and are very proud to feature one of our finest wine makers!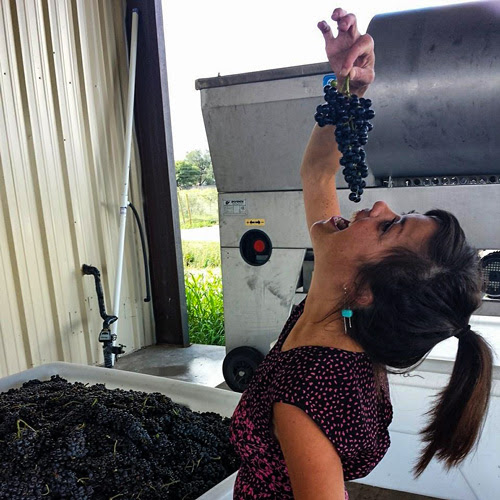 _________________________________________________________________________________________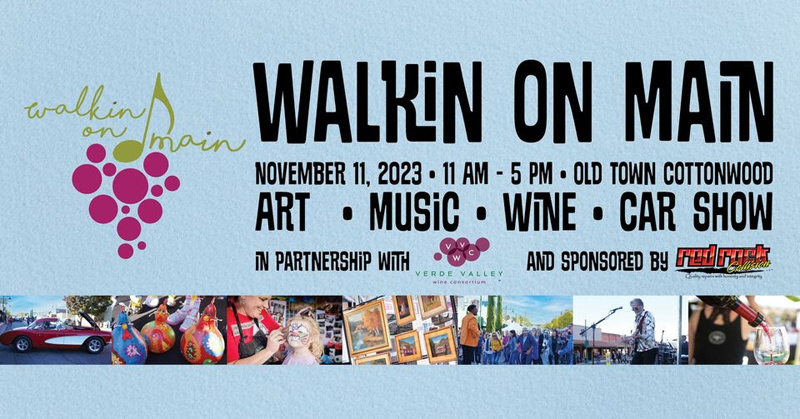 The City of Cottonwood celebrates the Heart of Arizona Wine Country with the 12th Annual "Walkin on Main" on November 11, 2023. The Verde Valley Wine Consortium, as well as art exhibits, retail vendors, a car show, and live music will accompany the charming galleries, shops, and local restaurants of Old Town Cottonwood.
Walkin' on Main features a wine tasting garden courtesy of the Verde Valley Wine Consortium (tickets available now), a car show sponsored by Red Rock Collision, and live music throughout the day.
This is a FREE, family-friendly, event for all!For more information, visit www.azwom.com To purchase tickets for the wine tasting visit https://www.eventbrite.com/…/walkin-on-main-2023…To register for the car show visit https://azwom.com/carshow.html
_________________________________________________________________________________________
Sedona's 5th Annual Food Truck Festival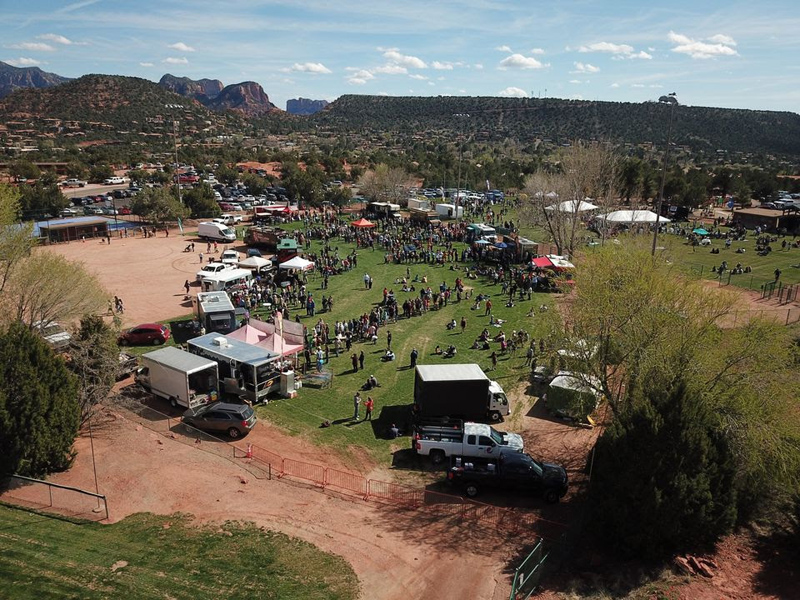 Get your taste buds and dancing shoes ready for the 5th annual Sedona Food Truck Festival! Join us on Saturday, November 4, at the picturesque Posse Grounds Park from 11 am to 5 pm for a delightful day of Grub, Brews, and Tunes. With a lineup of fantastic food trucks, live musical performances scheduled throughout the event, and a selection of beer and wine available for purchase, this promises to be an unforgettable culinary and entertainment experience. Mark your calendars, and come hungry for a day of delicious food, great music, and fantastic company!
___________________________________________________________________________________________________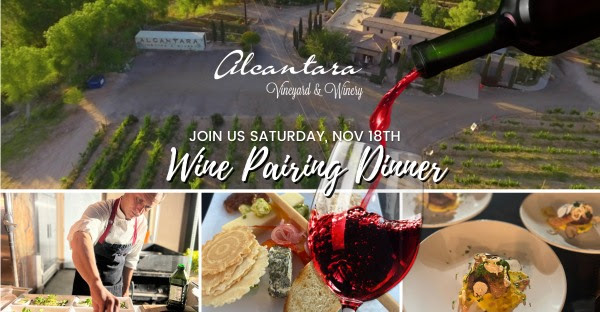 Experience an unforgettable taste of all that Arizona has to offer by joining Alcantara for their 5-course Wine Pairing Dinner on Saturday, November 18th. Indulge in a select gourmet meal beautifully paired with some of our best wines and other Arizona wines. Don't miss out on this unique opportunity that is sure to tantalize your taste buds. The cost for this special dinner is $150, and a Wine Club discount will apply.
Please RSVP soon as only 25 guests can be accommodated.
_________________________________________________________________________________________
Upcoming Events & Things to Do in Sedona
At Wine Tours of Sedona we deeply appreciate the Arts of all kinds, beginning with the art of wine making. We love our local businesses and all they have to offer. Here are a some of our faves with events every month. Just click on the header and you'll be taken to their website where you can find a myriad of events happening in Sedona.
When you are looking for nightlife in Sedona, this is our recommendation. They have live music nearly every night of the week, except Monday's. Showcasing Sedona's best musical talent paired with an absolutely huge selection of Arizona and international wines and beers, there's plenty to keep your palate wet. Plus they offer a delicious assortment of foods to ensure your time there satisfies your senses. As the owner of Wine Tours of Sedona, this is where I go to drink wine! I personally recommend Open Mic Night on Thursdays.
For those who'd like to spice up their tours in Sedona by experiencing something totally unique then we invite you to check out Sun Moon Studio/Sedona. From adult ballet and Kundalini classes to Afro-Caribbean and Ecstatic dance classes, you'll find your center one way or the other while moving your body and feeling what it is to be alive!
One of our favorite chocolate spots called Synergy Sedona is located right next to Apotheca. For a real taste of Sedona beyond wine tasting we recommend checking out Apotheca for the fabulous herbal offerings and unique events from educational programs to live entertainment. Tours of Sedona are even better with local offerings such as what you'll find here.
Spirituality is thriving at the Sedona Creative Life Center where there are always unique events catering to the seeking souls that find themselves living in or touring Sedona. You can get totally spiritually intoxicated without even tasting a Sedona wine!
If you're looking for a unique Sedona experience beyond a wine tour that encompasses everything from Martial Arts to Belly Dance to Meditation then a visit to Ultimate Light Mission is a way to accomplish this. Inclusive to all ages, there is something for everyone here and it is a wonderful way to add to your unique tours of Sedona.
Many people come to Sedona on their path of spiritual development, for Sedona offers myriad of practitioners in this field. We recommend seeing the folks at SQC for the most revolutionary and high tech ways in which you can catapult your spirit to the next level.
When looking for anything and everything from Independent Films to yoga classes and gallery openings when touring Sedona you'll find a calendar of events at the Sedona Chamber of Commerce website "Visit Sedona" with all the happenings going on locally. As members of the Chamber, Wine Tours of Sedona we're not just about Sedona wines. We're about community and we support our local business owners on every level. When touring Sedona you'll be able to create a getaway like no other and we hope to be part of that adventure.
________________________________________________________
Pets, Gift Certificates and Complimentary Photos

Get 10% off your tours of Sedona when you bring your pet!
At Wine Tours of Sedona we are super pet friendly. We love our human clients and their fur babies too. Bring your pet along for one of our premiere wine tours and receive 10% off any tour. We will customize the tour to accommodate all the animal friendly wineries. While enjoying Sedona wines, your pet will get the royal treatment and not be left behind.
Gift Certificates Available
Whether it's a holiday gift or a special occasion, Wine Tours of Sedona offers year round gift certificates for your favorite people. Unique, crafted, inclusive, educational and FUN!
You can order online at:
https://winetoursofsedona.com/sedona-red-rock-adventure-tours/
Scroll down to the bottom of the wine tours list and click "Gift Certificates"
OR Contact Jim Reich:
Office: 928-204-1473
Google Voice: 928-224-2991
Toll Free: 866-445-3732
You can always email us at:
info@winetoursofsedona.com
Complimentary Digital Photos
We offer complimentary digital photos on all our tours! To see your tour photos visit:
www.sedonaazwine.com. You just enter the name of the tour you took with us. Photos are logged by your name and most recent date of the last tour. Enjoy! It is our pleasure to share Sedona wines and Sedona breweries with you.