October Magic Brings Enchanting Adventures in Sedona

Hello Dear Friends,
As the sun starts to cast its warm, golden hues upon the stunning red rocks of Sedona, October emerges as a captivating time to experience this enchanting destination. The weather in Sedona during October is simply perfect. Crisp mornings give way to pleasantly warm afternoons, making it an ideal time for outdoor exploration. The temperature hovers around the mid-70s (°F), making it comfortable for hiking the renowned trails and immersing yourself in the breathtaking natural beauty that surrounds this Arizona gem.
Amidst this picturesque backdrop, we invite you to elevate your Sedona experience with Wine Tours of Sedona. Discover the art of winemaking against the backdrop of Sedona's awe-inspiring landscapes. Our wine tasting tours promise a one-of-a-kind adventure that tantalizes your senses. Savor the finest local wines, paired with delectable cuisine, as you soak in the serenity and splendor of Sedona. Join us for a journey that blends the essence of this captivating destination with the flavors of exceptional Arizona wines. Cheers to unforgettable moments in October's Sedona embrace!
Jim
______________________________________________________________________________

Merkin Vineyards Exclusive

We at Wine Tours of Sedona are thrilled to announce the grand opening of the highly anticipated Merkin Restaurant, a place where culinary excellence meets the spirit of Arizona winemaking. Located at the heart of the Arizona wine country in beautiful Cottonwood, the Merkin Restaurant promises to be a gastronomic haven, offering a diverse and delectable menu inspired by the region's flavors and ingredients.
As you step into the restaurant, you'll find an atmosphere that blends artistry and sophistication, mirroring the creative genius of Maynard James Keenan, renowned not only for his music but also his passion for winemaking. The Merkin Restaurant embodies his dedication to the Arizona wine industry, offering an extensive wine list featuring his Caduceus Cellars and Merkin Vineyards selections.
What makes this venture even more exciting is Wine Tours of Sedona offers one-of-a-kind experiences that await you at the Merkin Restaurant. Explore the winemaking process, from vine to bottle, and gain insights into Maynard's unique approach to winemaking during these exclusive guided tours.
For those interested in the backstory, we encourage you to watch "Blood Into Wine" available on several streaming platforms, a documentary that sheds light on Maynard James Keenan's journey into winemaking. This film provides a captivating glimpse into his passion and dedication to the Arizona wine scene. Check out the trailer on YouTube if you're curious! Click here to see the trailer of Blood Into Wine.
Additionally, don't forget we'll take you to visit Caduceus Cellars, Maynard's first tasting room in Jerome, and Four Eight Wineworks. Mark your calendars because on October 6, we're unveiling Maynard's newest venture, promising even more exciting opportunities to explore the magic of Arizona wines.
Join us on this remarkable journey through the world of wine and culinary delights, all inspired by the visionary Maynard James Keenan. Cheers to a new era of flavor and discovery!
Click here to book your exclusive wine tour.
_________________________________________________________________________________________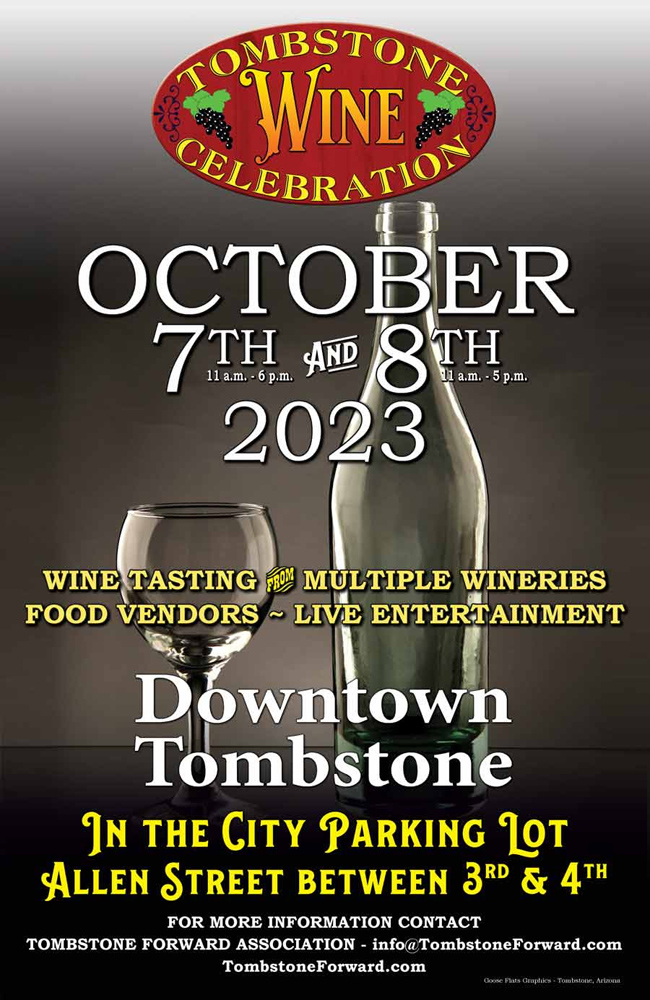 _________________________________________________________________________________________
Dia De Los Muertos
Saturday, October 28 through
Wednesday, November 1, 2023
11:00am to 5:00pm
Throughout Tlaquepaque Village
Dia de los Muertos, also known as the Day of the Dead, is a vibrant Mexican holiday that celebrates and honors deceased loved ones. Families create colorful altars adorned with sugar skulls, marigolds, and their departed's favorite items, while sharing stories and memories to commemorate the spirits' return to the earthly realm. It is a wonderful experience with attendees in full festive make-up and costumes. Let us raise of glass of fine Arizona wine in honor of our ancestors and loved ones during one of Sedona's most popular events. It is one not to be missed during your visit this month.
_________________________________________________________________________________________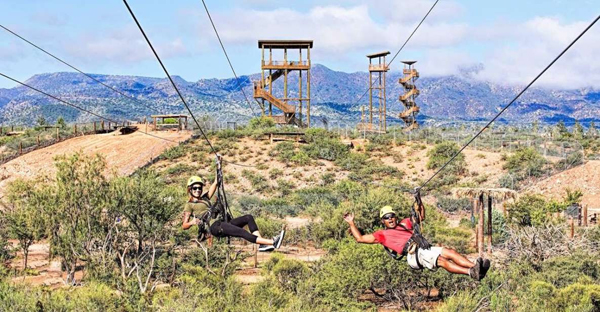 _________________________________________________________________________________________
Upcoming Events & Things to Do in Sedona
At Wine Tours of Sedona we deeply appreciate the Arts of all kinds, beginning with the art of wine making. We love our local businesses and all they have to offer. Here are a some of our faves with events every month. Just click on the header and you'll be taken to their website where you can find a myriad of events happening in Sedona.
When you are looking for nightlife in Sedona, this is our recommendation. They have live music nearly every night of the week, except Monday's. Showcasing Sedona's best musical talent paired with an absolutely huge selection of Arizona and international wines and beers, there's plenty to keep your palate wet. Plus they offer a delicious assortment of foods to ensure your time there satisfies your senses. As the owner of Wine Tours of Sedona, this is where I go to drink wine! I personally recommend Open Mic Night on Thursdays.
For those who'd like to spice up their tours in Sedona by experiencing something totally unique then we invite you to check out Sun Moon Studio/Sedona. From adult ballet and Kundalini classes to Afro-Caribbean and Ecstatic dance classes, you'll find your center one way or the other while moving your body and feeling what it is to be alive!
One of our favorite chocolate spots called Synergy Sedona is located right next to Apotheca. For a real taste of Sedona beyond wine tasting we recommend checking out Apotheca for the fabulous herbal offerings and unique events from educational programs to live entertainment. Tours of Sedona are even better with local offerings such as what you'll find here.
Spirituality is thriving at the Sedona Creative Life Center where there are always unique events catering to the seeking souls that find themselves living in or touring Sedona. You can get totally spiritually intoxicated without even tasting a Sedona wine!
If you're looking for a unique Sedona experience beyond a wine tour that encompasses everything from Martial Arts to Belly Dance to Meditation then a visit to Ultimate Light Mission is a way to accomplish this. Inclusive to all ages, there is something for everyone here and it is a wonderful way to add to your unique tours of Sedona.
Many people come to Sedona on their path of spiritual development, for Sedona offers myriad of practitioners in this field. We recommend seeing the folks at SQC for the most revolutionary and high tech ways in which you can catapult your spirit to the next level.
When looking for anything and everything from Independent Films to yoga classes and gallery openings when touring Sedona you'll find a calendar of events at the Sedona Chamber of Commerce website "Visit Sedona" with all the happenings going on locally. As members of the Chamber, Wine Tours of Sedona we're not just about Sedona wines. We're about community and we support our local business owners on every level. When touring Sedona you'll be able to create a getaway like no other and we hope to be part of that adventure.
________________________________________________________
Pets, Gift Certificates and Complimentary Photos

Get 10% off your tours of Sedona when you bring your pet!
At Wine Tours of Sedona we are super pet friendly. We love our human clients and their fur babies too. Bring your pet along for one of our premiere wine tours and receive 10% off any tour. We will customize the tour to accommodate all the animal friendly wineries. While enjoying Sedona wines, your pet will get the royal treatment and not be left behind.
Gift Certificates Available
Whether it's a holiday gift or a special occasion, Wine Tours of Sedona offers year round gift certificates for your favorite people. Unique, crafted, inclusive, educational and FUN!
You can order online at:
https://winetoursofsedona.com/sedona-red-rock-adventure-tours/
Scroll down to the bottom of the wine tours list and click "Gift Certificates"
OR Contact Jim Reich:
Office: 928-204-1473
Google Voice: 928-224-2991
Toll Free: 866-445-3732
You can always email us at:
info@winetoursofsedona.com
Complimentary Digital Photos
We offer complimentary digital photos on all our tours! To see your tour photos visit:
www.sedonaazwine.com. You just enter the name of the tour you took with us. Photos are logged by your name and most recent date of the last tour. Enjoy! It is our pleasure to share Sedona wines and Sedona breweries with you.