Wine is the Divine Juice of September!

Hey there wine enthusiasts,
Ah September, the splendid month when the harvest of grapes for wine begins!
Francois-Marie d'Arouet, better known by his pen name VOLTAIRE, was a French writer and public activist who played a singular role in defining the eighteenth-century movement called the Enlightenment. He is quoted as saying "Wine is the Divine juice of September!" He couldn't be more accurate.
At Wine Tours of Sedona, our greatest pleasure is sharing the Divine Juice of our region. September is such a beautiful time of year to visit Sedona and the surrounding areas where we have a very special viticulture and our very own Wine Festival! Check it out at www.sedonawinefest.com.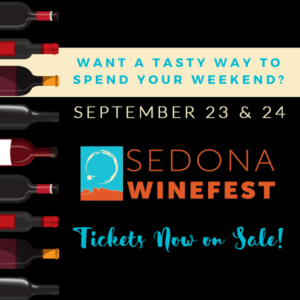 Are you craving a truly unforgettable escape? Imagine sipping exquisite wines amidst the stunning red rock landscapes of Sedona, Arizona. But here's the catch – finding the perfect wine tour that caters to your every desire isn't always a walk in the vineyard.
Have you ever spent hours searching for a wine tour, only to end up with a mediocre experience that didn't quite hit the mark? It's frustrating, isn't it? You deserve more than just a run-of-the-mill tour; you deserve an extraordinary adventure that speaks to your passion for both fine wines and breathtaking landscapes.
Introducing the Sedona Wine Tour like no other. Our tailored wine tours are designed with one goal in mind – to craft an experience that aligns perfectly with your passion for fine wines and appreciation for the stunning landscapes of Sedona. Imagine enjoying private tastings at boutique wineries, guided by passionate experts who take the time to delve into the nuances of each vintage. Picture yourself relaxing on a scenic patio, toasting to life's simple pleasures while overlooking the breathtaking red rock formations.
At Wine Tours of Sedona, we understand that you're not just looking for a wine tour; you're seeking an enchanting experience that will leave you with lasting memories. Our exclusive tours are carefully curated to offer you the luxury, relaxation, and expertise you deserve. Get ready to uncork the magic of Sedona in a way that speaks directly to your heart.
Don't settle for ordinary when you can have extraordinary. Book your Sedona Wine Tour with us today and let's raise a glass to the journey ahead.
We have some particularly special events and special discounts to share with you so please read on!
Cheers to unforgettable moments,
Jim
______________________________________________________________________________
Wine Tours of Sedona is a Proud Sponsor of VORT-I-FEST 2023

Wine Tours of Sedona has hand curated the entire wine selection for this very special Sedona event! Hope to see you there!

_________________________________________________________________________________________
Arizona Stronghold Vineyards
2023 Palate "Train"-ing Event
Join Arizona Stronghold Vineyards for their annual ride on the Verde Canyon Railroad where Arizona Stronghold library wines will accompany you on your journey through Sycamore Canyon. Enjoy light snacks on the train as well as the wine you know and love, all on their own private indoor/outdoor cars!
When: Saturday, September 30th from 1pm to 5pm
Where: Verde Canyon Railroad
Tickets: Club Members $185 per person & Guest $200 per person
_________________________________________________________________________________________

At Wine Tours of Sedona we have the best and most unique option of wine and chocolate tasting tours and we love supporting our local small businesses! One of our favorite spots in Sedona is a place called Living Chocolate which was born out of a passion for chocolate AND for health. Chocolate might actually be the most nutrient rich food on the planet. It has some of the highest magnesium of any food on the planet, the nutrient humans as a species are most depleted of. It has iron, selenium, copper, oxytocin the love drug, serotonin the happy drug, Anandamide, the bliss molecule. The list goes on.
Living Chocolate wishes to bring chocolate back to the forefront of the super-food world, back to its rightful place as medicine, nutrition, heart-opener and soul food. Every product is free of white sugar. The cacao beans are raw, organic and brought by local hands to Sedona from family co-ops in South America. They are not roasted. They are minimally fermented. They are hand washed and dried under banana leaves, checked for molds and toxins and packaged off to us.
They have everything from carob sweetened products, Keto truffles and maple sesame roasted cacao beans to Ayurvedic infused herbal chocolate bars and raw cacao beans, nibs powder, and paste. Check out their incredible selection of super food chocolates at www.livingchocolates.com.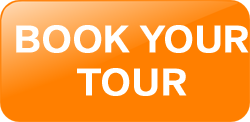 _______________________________________________________________________________
_________________________________________________________________________________________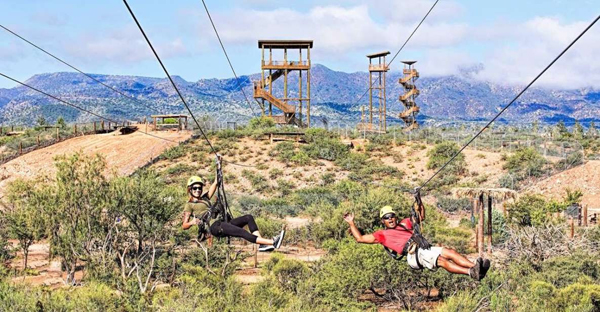 _________________________________________________________________________________________
Upcoming Events & Things to Do in Sedona
At Wine Tours of Sedona we deeply appreciate the Arts of all kinds, beginning with the art of wine making. We love our local businesses and all they have to offer. Here are a some of our faves with events every month. Just click on the header and you'll be taken to their website where you can find a myriad of events happening in Sedona.
When you are looking for nightlife in Sedona, this is our recommendation. They have live music nearly every night of the week, except Monday's. Showcasing Sedona's best musical talent paired with an absolutely huge selection of Arizona and international wines and beers, there's plenty to keep your palate wet. Plus they offer a delicious assortment of foods to ensure your time there satisfies your senses. As the owner of Wine Tours of Sedona, this is where I go to drink wine! I personally recommend Open Mic Night on Thursdays.
For those who'd like to spice up their tours in Sedona by experiencing something totally unique then we invite you to check out Sun Moon Studio/Sedona. From adult ballet and Kundalini classes to Afro-Caribbean and Ecstatic dance classes, you'll find your center one way or the other while moving your body and feeling what it is to be alive!
One of our favorite chocolate spots called Synergy Sedona is located right next to Apotheca. For a real taste of Sedona beyond wine tasting we recommend checking out Apotheca for the fabulous herbal offerings and unique events from educational programs to live entertainment. Tours of Sedona are even better with local offerings such as what you'll find here.
Spirituality is thriving at the Sedona Creative Life Center where there are always unique events catering to the seeking souls that find themselves living in or touring Sedona. You can get totally spiritually intoxicated without even tasting a Sedona wine!
If you're looking for a unique Sedona experience beyond a wine tour that encompasses everything from Martial Arts to Belly Dance to Meditation then a visit to Ultimate Light Mission is a way to accomplish this. Inclusive to all ages, there is something for everyone here and it is a wonderful way to add to your unique tours of Sedona.
When looking for anything and everything from Independent Films to yoga classes and gallery openings when touring Sedona you'll find a calendar of events at the Sedona Chamber of Commerce website "Visit Sedona" with all the happenings going on locally. As members of the Chamber, Wine Tours of Sedona we're not just about Sedona wines. We're about community and we support our local business owners on every level. When touring Sedona you'll be able to create a getaway like no other and we hope to be part of that adventure.
________________________________________________________
Pets, Gift Certificates and Complimentary Photos
Get 10% off your tours of Sedona when you bring your pet!
At Wine Tours of Sedona we are super pet friendly. We love our human clients and their fur babies too. Bring your pet along for one of our premiere wine tours and receive 10% off any tour. We will customize the tour to accommodate all the animal friendly wineries. While enjoying Sedona wines, your pet will get the royal treatment and not be left behind.
Gift Certificates Available
Whether it's a holiday gift or a special occasion, Wine Tours of Sedona offers year round gift certificates for your favorite people. Unique, crafted, inclusive, educational and FUN!
You can order online at:
https://winetoursofsedona.com/sedona-red-rock-adventure-tours/
Scroll down to the bottom of the wine tours list and click "Gift Certificates"
OR Contact Jim Reich:
Office: 928-204-1473
Google Voice: 928-224-2991
Toll Free: 866-445-3732
You can always email us at:
info@winetoursofsedona.com
Complimentary Digital Photos
We offer complimentary digital photos on all our tours! To see your tour photos visit:
www.sedonaazwine.com. You just enter the name of the tour you took with us. Photos are logged by your name and most recent date of the last tour. Enjoy! It is our pleasure to share Sedona wines and Sedona breweries with you.