Welcome from Jim
Spring has Sprung in Sedona!
Weather-wise we were blessed by incredibly gorgeous snows early in March that lent moisture to our sacred soil. Here we are in April (already?!) and the sun has returned with warmth and promise for a fantastic Spring which means more opportunities to experience Sedona wine…
Did you know that the word "April" is derived from the Latin verb "aperire" which means "to open"? For me this has double meaning. Not only is it in regards to the blossoms that are everywhere in our desert highlands that are opening up to the sun but it's the perfect month "to open" a new bottle of wine and enjoy some Sedona sunshine!
As Shakespeare wrote, "April hath put a spirit of youth in everything". Indeed it feels as though we are reborn at this time of year and I hope each of you are able "to open" up to the possibilities of the season and find a youthful approach to your journey ahead.
I look forward to sharing some sun and wine with you soon!
Blessings to all,
Jim
_______________________________________________________
Apr 2023: Featured Vineyard
Cellar 433 in "Old Town" Cottonwood
Considering that April is ripe with fertility and looking at the decision to feature Cellar 433 in Old Town this month, there seems to be a fantastic correlation between the two. The art alone, of Sultry Cellars and Bitter Creek Winery Tarot Collection, illustrates the power and beauty of the feminine that translates to the uniqueness of these wines. You couldn't ask for a more beautiful 'marriage' of imagery and flavor. The blends created by John McLoughlin, whose creed has originated a family of wines ranging from "approachable to esoteric", are often greater than the individual varietals and are certainly worth a taste.
At Wine Tours of Sedona we are deeply passionate about bringing the finest experiences of wine tours available in our area and we've been doing this a very long time. Our intimate working relationships with the local wineries, winemakers and businesses are what makes our wine tasting in Sedona truly a memorable and distinct occasion. We include this fantastic Sedona wine company in that fine experience.
These folks have the Original Jerome Winery, Cellar 433 and Tantrum Wines in Old Town Cottonwood, and Winery 1912 in Uptown Sedona. When experiencing wine in Sedona, Old Cellar 433 wines are evocative of Arizona's unique terroir and oblige the wine drinking pleasure of novices and connoisseurs alike. We would truly love to share a wine tour in Sedona with you that includes Cellar 433!
Check them out at www.cellar433.com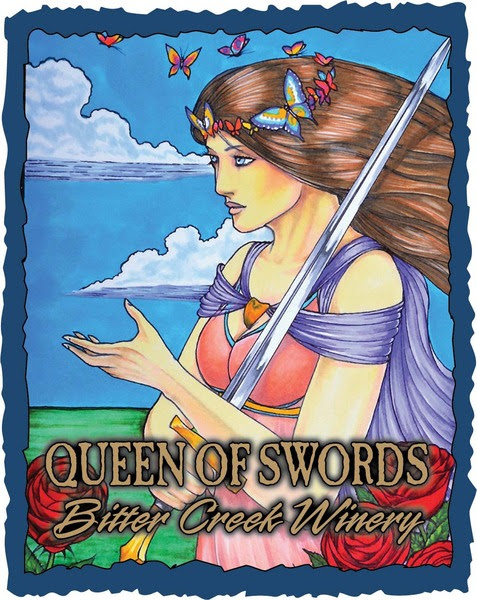 Direct from Cellar 433
Queen of Swords: White Blend
Fresh melon and citrus peel with compelling minerality. Refreshing; cool and clean. A great demonstration of a more youthful blend, quite capable of aging into a more nutty, spiced fruit or quince expression.
A perfect Sedona wine for Spring!
_______________________________________________________
Apr 2023: Highlighted Tours
Wine, Food, Spirits & Shopping in "Old Town"
Who can honestly resist wine, food, spirits and shopping? All of these are available through Wine Tours of Sedona in "Old Town" Cottonwood, the historic area of the city and the center of the Verde Valley Wine Trail and Northern Arizona wine country. Within a cozy, walkable distance of about a five-block stretch, there are some of the finest eateries, Arizona wine tasting rooms, boutiques, galleries and antique stores that are a must see when touring Sedona. The small town charm of Cottonwood is a definite Sedona wine tour "must see" if you really want to get a feel for the Sedona area where they offer music at several venues featuring some of our most talented locals and delicious accompaniments to our fabulous Sedona wines. These sister towns are very connected in culture, business and in the spectacular offerings unique to our area. This tour is three hours long, includes a VIP Wine Tasting, Complimentary photos, is a vehicle based tour where you can add lunch for $33 per person or dinner for just $55 per person. This is a private tour for individual booking and tailored to you! Take a peek at the details and book your tour with Wine Tours of Sedona here:
Wine, Food, Spirits & Shopping in Old Town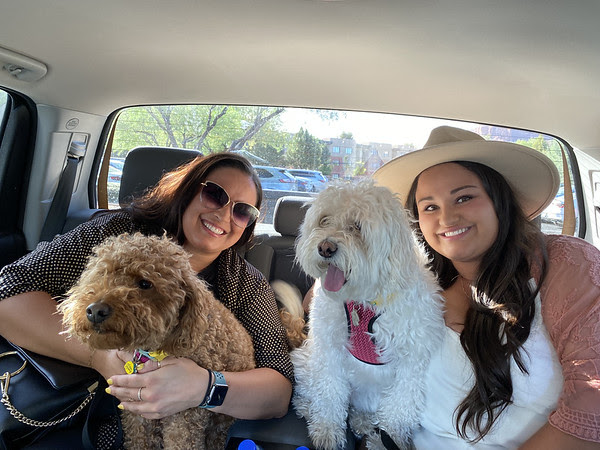 Sedona Magical Vortex
No where on Earth can you experience anything like the Sedona red rock vortexes that so many seek to explore. As an avid hiker and contributing member to our community, I love sharing this unique adventure tour in Sedona with people. There is such intense beauty in Sedona's hidden canyons and rock formations that our guides know intimately playing "Sherpa", if you will, to the many visitors we've had the pleasure to guide. During this four hour tour, we take you to each vortex site where you will learn about the different energies that each site possesses. You get a first hand experience of the wonder and magic of the energies that ignite our magnificent geographical location. Children 15 and under are free on most of Wine Tours of Sedona tours so this is a family friendly event designed for individual booking rather than a group. It is a profound, connecting experience for families and an opportunity to step away from technology and devices (aside from taking photos and videos of course!) and bond with nature and your loved ones. We'd love to facilitate this memorable moment in time with you. You can reserve this adventure here: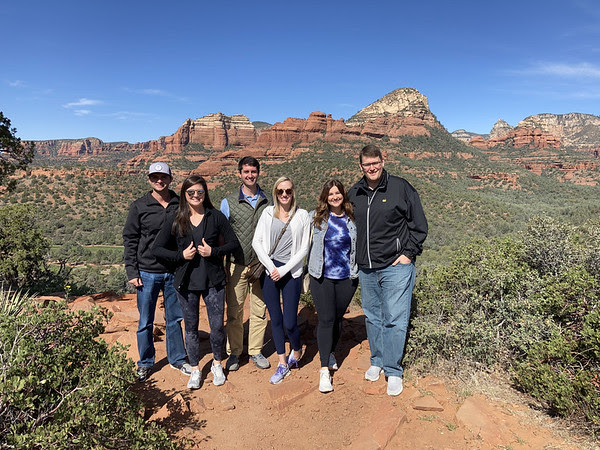 _______________________________________________________
Apr 2023: Upcoming Events
At Wine Tours of Sedona we deeply appreciate the Arts of all kinds, beginning with the art of wine making. We love our local businesses and all they have to offer. Here are a some of our faves with events every month. Just click on the header and you'll be taken to their website where you can find a myriad of events happening in Sedona.
Many of our local Sedona wine tasting rooms are located in the surrounding areas such as Cottonwood where the enlivened Old Town area is booming with art, music and Sedona wines. One of the best places to enjoy entertainment is at OTCA, Old Town Center for the Arts. When touring Sedona, OTCA is something you don't want to miss.
For those who'd like to spice up their tours in Sedona by experiencing something totally unique then we invite you to check out Sun Moon Studio/Sedona. From adult ballet and Kundalini classes to Afro-Caribbean and Ecstatic dance classes, you'll find your center one way or the other while moving your body and feeling what it is to be alive!
One of our favorite chocolate spots called Synergy Sedona is located right next to Apotheca. For a real taste of Sedona beyond wine tasting we recommend checking out Apotheca for the fabulous herbal offerings and unique events from educational programs to live entertainment. Tours of Sedona are even better with local offerings such as what you'll find here.
Spirituality is thriving at the Sedona Creative Life Center where there are always unique events catering to the seeking souls that find themselves living in or touring Sedona. You can get totally spiritually intoxicated without even tasting a Sedona wine!
If you're looking for a unique Sedona experience beyond a wine tour that encompasses everything from Martial Arts to Belly Dance to Meditation then a visit to Ultimate Light Mission is a way to accomplish this. Inclusive to all ages, there is something for everyone here and it is a wonderful way to add to your unique tours of Sedona.
When looking for anything and everything from Independent Films to yoga classes and gallery openings when touring Sedona you'll find a calendar of events at the Sedona Chamber of Commerce website "Visit Sedona" with all the happenings going on locally. As members of the Chamber, Wine Tours of Sedona we're not just about Sedona wines. We're about community and we support our local business owners on every level. When touring Sedona you'll be able to create a getaway like no other and we hope to be part of that adventure.
______________________________________________________
Featured April Event
Sedona Spring Open Studios Tour
Next Upcoming Date: Friday, April 28 2023
The Sedona Visual Artists' Coalition (SVAC) is excited to announce the return of its annual Spring Open Studios Tour, taking place over the weekend of April 28-30, 2023 from 10 a.m. to 5 p.m. each day. Now in its 20th year, this beloved event – which is always free to the public – will feature 48 working artists across the Verde Valley who will open their private studios. Named one of the area's top art events by the Sedona Chamber of Commerce. Go to www.visitsedona.com to learn more.
Admission: Free
Time: 10:00 AM to 5:00 PM
________________________________________________________
Pets, Gift Certificates and Complimentary Photos
Get 10% off your tours of Sedona when you bring your pet!
At Wine Tours of Sedona we are super pet friendly. We love our human clients and their fur babies too. Bring your pet along for one of our premiere wine tours and receive 10% off any tour. We will customize the tour to accommodate all the animal friendly wineries. While enjoying Sedona wines, your pet will get the royal treatment and not be left behind.
Gift Certificates Available
Whether it's a holiday gift or a special occasion, Wine Tours of Sedona offers year round gift certificates for your favorite people. Unique, crafted, inclusive, educational and FUN!
You can order online at:
https://winetoursofsedona.com/sedona-red-rock-adventure-tours/
Scroll down to the bottom of the wine tours list and click "Gift Certificates"
OR Contact Jim Reich:
Office: 928-204-1473
Google Voice: 928-224-2991
Toll Free: 866-445-3732
You can always email us at:
info@winetoursofsedona.com
Complimentary Digital Photos
We offer complimentary digital photos on all our tours! To see your tour photos visit:
www.sedonaazwine.com. You just enter the name of the tour you took with us. Photos are logged by your name and most recent date of the last tour. Enjoy! It is our pleasure to share Sedona wines and Sedona breweries with you.